Ever consider a fulfilling career serving the community as a school bus driver? Here are ten great benefits that will want to make you start today!
Millions of children around the country are transported to school by bus each day. But these buses don't drive themselves. School bus drivers are an incredibly essential part of making sure students arrive safely to school in the morning and back home at the end of the day.
Let's take a look at some of the perks of being employed as a school bus driver.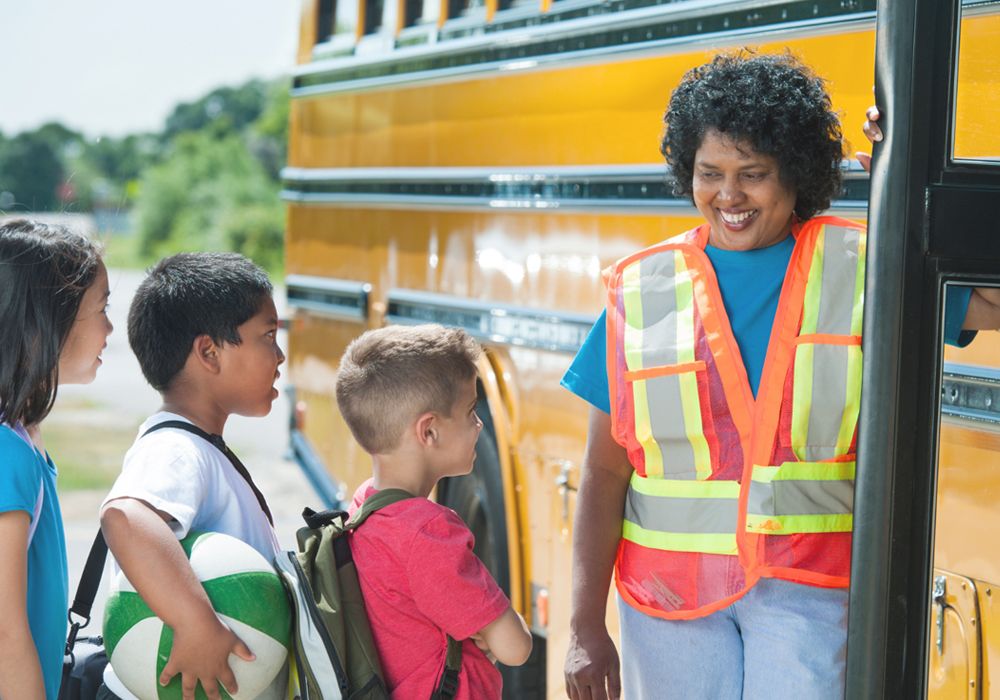 1. Ensure the Safety of Students
For many families, it is not always possible to accompany their children on their way to and from school. Bus drivers help to make sure young students have a safe mode of transportation with constant adult supervision.
2. Bring Your Kids to Work With You
If you have young children at home, they are welcome to ride the bus around on your route with you. This allows you to spend time with your kids while earning money and avoid the expense of childcare.
3. Split Shift Days
Instead of the typical hour-long lunch, bus schedules allow you to take several hours of a break while students are in school. You can work early mornings and afternoons with time to take care of any personal responsibilities in between.
4. Summers Optional
When school is out for the summer, bus drivers can choose to take some time off or pick up additional work. You can have your summers free and enjoy the break right along with the students while also having opportunities to make extra cash.
5. Paid Training
Being a safe school bus driver doesn't require you to get long, expensive training. All you need to do is complete a training course and receive your Commercial Driving License, which can be done in as little as eight weeks. At Student Transit, we not only provide the training needed, but we pay you during your training as well.
6. Work Independently
With guidance from managers and a small team, drivers are typically able to work in their personal space on the road successfully. While continued communication on the job is essential, you can be generally independent the majority of your shift.
7. Office With a View
Driving school buses allows you to work in an environment that does not involve a cubicle in front of a computer under harsh fluorescent lights. You are constantly on the move and are blessed to be surrounded by natural light all day long. Think of it as your own corner office.
8. Frequent Social Interaction
School bus drivers are one of the first familiar faces students see in the morning, and their friendly greeting can help start their days off on a positive note. If you enjoy communicating with others, you'll have many opportunities to talk with children and their trusted adults.
9. Improve Your Driving Skills
If you have never driven a commercial vehicle before, learning how to drive a bus can be a unique new skill. Driving for several hours each day in a large automobile can help to improve your overall driving abilities.
10. Make an Impact in Your Community
As a bus driver, you can often work and make a difference in the area you live. You get to interact with families in your area and provide the essential service of making school transportation available to as many students as possible. You also have the ability to be the eyes on your route that will notice the little things in the community - from simple waves to the neighbors on the porches to noticing that there may be a need for some road maintenance in an area.
Do these unique job benefits appeal to you? Learn how you can join our team today!